Company
The firm of Stokes Architectural, Inc. was established in November of 1988 and has been located in Fort Walton Beach, Florida since inception. The firm currently consists of two Architects, one Interior designer, two CADD Technicians, one Construction Manager, and one administrative personnel. Stokes Architectrual has designed over 350 large projects, including community/government projects such as the Okaloosa County Courthouse Annex Master Plan & re-roofing, Okaloosa County District School Programs, Emerald Coast Conference Center Elevator Addition, Fort Walton Beach City Hall Annex, Okaloosa County Head Start Programs, Fort Walton Beach City Hall Renovations, Okaloosa County Courthouse Renovations & expansion, Fort Walton Beach Chamber of Commerce and the Walton County Chamber of Commerce, We have also completed many additional governmental, community, commercial, multi-family and private facilities. The majority of Stokes's projects are located in Northwest Florida and we keep abreast of all local, as well as Federal and State, laws, codes, ordinances, regulations and standards applicable to all design and construction related activities.
We produce projects using only the latest versions of Auto-CAD and other design software to produce professional, precise and timely results. We have top of the line printing equipment such as a large format printer/scanner/plotter to make accurately scaled prints in any size needed. We have high speed DSL Internet connection and e-mail allowing us to promptly transmit and receive a complete range of data.
Stokes Architectural, Inc. strives for only the highest quality of work in each of our design projects. We use the highest quality control and our staff prides itself on keeping current with the newest and most efficient resources available.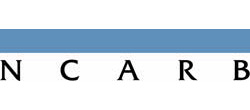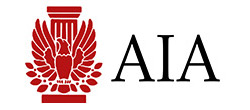 1999 AIA Silver Medal Award for Community Service